Life Unbinged : 60 Day Surrender™
We know you crave
freedom

.
You're stuck in bondage and feel like you'll never be free from this vicious food and diet cycle.
You've prayed and asked God to deliver you, but somehow you keep turning to food for comfort.
You promised yourself that you'll have your last binge and yet you wake up with another food
hangover.
You rise with the best intentions, make a plan to lose weight and solve this
food/weight problem, but by the afternoon you are in the drive through line waiting for your
favorite combo meal, extra fries, and desserts… perhaps you even stop off at the local
convenience store for snacks to eat at home because this is, of course, your last binge… During
the drive home, you're planning to call your local gym or research your next weight loss plan so
you can finish this once and for all.
It's a vicious cycle…. and you feel trapped.
You're in the
right place

.
We have supported hundreds of people just like you from all around the world who felt stuck in this vicious food addiction cycle…. Until they found Life Unbinged : 60 Day Surrender™.
It is our mission to help people set themselves free so they can fully live out God's plan for their life.
You've tried everything and still feel stuck. Perhaps, you're successful in every other area of your life, but food just seems to have a stronghold over you. You've tried to white-knuckle your way through diet after diet and just keep getting deeper in the ditch. You want to "manage" your relationship with sugar, but realize that once you start you simply can't stop. It's not your fault, you have given it your all and tried to "control" your relationship with food. Perhaps it's time to make a change and stop trying to moderate processed food and let them go once and for all. In the words of Paul, "Everything is permissible for me"–but not everything is beneficial. "Everything is permissible for me"–but I will not be mastered by anything. If you are tired of being mastered by food, then this is for you.
Imagine waking up confident, free, and NOT thinking about a new diet or plan? Imagine waking up day after day knowing you didn't overeat or binge the night before. Imagine a life where food is in it's rightful place and you are free to live life abundantly in between meals. Imagine a day without sugar cravings or mental food chatter.
Life Unbinged : 60 Day Surrender™ takes you step by step through the process of renewing your mind, finding your worth, and surrendering this area of your life to God so you can fully live out His plan for your life and live it abundantly.
Honor God with your food choices?
Have the freedom to fully live out God's plan for your life?
Wake up binge free on a regular basis?
Start your day with confidence?
Spend more time living life abundantly?
Lose your excess weight?
Drop the shame associated with overeating and bingeing?
Wear whatever you want to wear?
Live the rest of your life in your right sized body?
Have a mind free from mental food chatter?
Be free from food obsession?
ALL THIS IS 100% POSSIBLE FOR YOU!
I did it, our clients are doing it, and you can do it too.
Losing weight doesn't have to be a
Constant Struggle…
Before finding us, many people have tried every other diet plan out there. Sure, they may work for awhile, but most attempts result in gaining the weight back and along with that comes the added shame. Many people simply have a dysfunctional relationship with food and it's that relationship that needs adjusting. Most plans just focus on the food plan rather than understanding the depth of that dysfunctional relationship and the healing that needs to take place to find our worth and have the confidence to walk in freedom.
I'll be straight with you; it takes work to get started, but once you have the tools and boundaries in place – you will be able to successfully navigate an abundant life without sugar and flour. In fact, life actually gets sweeter.
Our program, Life Unbinged : 60 Day Surrender™, will walk you through the process of understanding your worth, building your confidence, renewing your mind, developing a food plan, setting up a temptation plan, and finally breaking free from food addiction.
You can gain food freedom and live life abundantly…
Starting Now
In case we haven't met…
I'm Kristy McCammon.
After being set free and breaking the chains of food addiction through food boundaries, I am now on a mission to help others do the same.
I am a non-denominational Christian woman who loves Jesus with all my heart. I have been married to my amazing husband for 27 years and we have 5 incredible children. I had so many areas of my life that felt successful, but I couldn't get my relationship with food under control. I spent years overeating all the while praying for deliverance. I did everything in my power to try to lose weight and manage my dysfunctional relationship with food, all to no avail.
What I did next set my life on a new course and I never looked back. It changed everything. I said a desperate prayer that God would deliver me from this food addiction. I wanted the cravings to stop and the voices of addiction to be quieted. Almost at that exact moment, I came across the idea of "food boundaries" and realized that my rescue boat had arrived. I had to eat to live, but I didn't have to eat sugar and flour and I certainly didn't have to eat all day. Placing boundaries around food; no sugar, no flour, three meals a day, and measured portions allowed my brain to heal, the addiction to stop, and food to finally take its rightful place in my life. I took time to renew my mind, break old patterns, and develop a plan for temptation. I started studying who God called me to be and realized that he had already called me into freedom, but it was up to me to walk in it. I studied what surrender really meant and realized that God could do more with my surrender than I could do in my own control. I had tried to control this area of my life for so long and clearly was unable to do so. When I finally surrendered and admitted I was a food (sugar and flour) addict, I was able to see that these boundaries could save my life and allow me to break free from this addiction so I could fully live out God's plan for my life, be present for my family, and just simply be free to be me.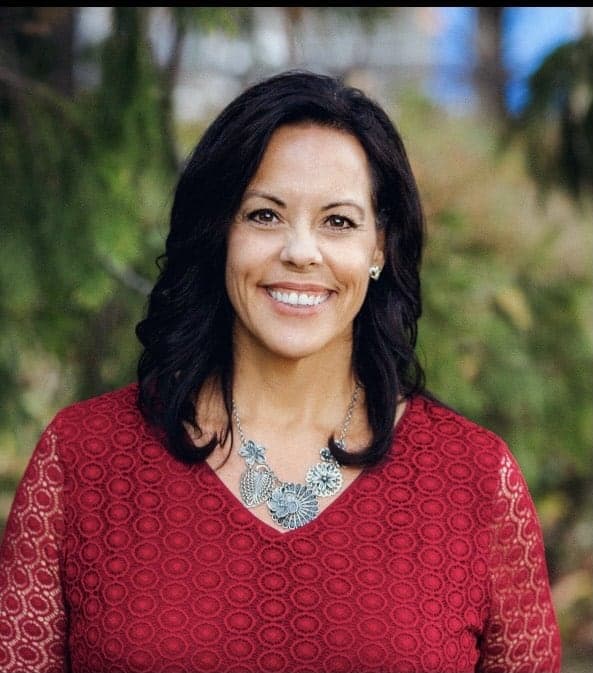 In 2018, I lost 100 pounds and have been maintaining that loss for almost 4 years. I eat three deliciously abundant meals everyday, I walk away from most temptations with ease, and I allow God to be my comforter rather than turning to food.
It's hard to believe how much my life has changed. I went from being overweight and food-obsessed to walking in a freedom I didn't even know existed. God has changed me from the inside out and now I truly have food freedom.
I believe that anyone who wants to break free from this vicious food addiction cycle and is willing to surrender should have the tools needed to make that happen.
That's why I created
Life Unbinged : 60 Day Surrender™
So, what is Life Unbinged : 60 Day Surrender™?
Life Unbinged : 60 Day Surrender™ is our signature faith based food freedom program that follows the traditional food addicts recovery eating plan.
While I believe those food boundaries are extremely important, I believe there is a fifth boundary that is even more important…"Our Daily Bread," which is simply time in God's Word, in worship, and in prayer. One can follow the food boundaries perfectly, but if we aren't spending time with God and surrendering to Him daily, then we are still missing the mark.
Surrender is a comprehensive course that will show you exactly how to break free from the vicious food addiction cycle by renewing your mind, finding your worth, and fully surrendering.
People join this course feeling hopeless and stuck in the vicious food addiction cycle and walk away with food freedom and confidence
I joined this program because I was overweight and tired of being limited by my size. I was embarrassed and ashamed that food had so much control over me. I am a pastor's wife and felt like I should be able to be self disciplined and have self control over my food choices. Through this program, I have been able to learn the tools of surrender and finally use food as fuel rather than using it for comfort.
Life Unbinged : 60 Day Surrender Program has helped me to understand the struggle and put tools into place to daily surrender. I now have a freedom I didn't even know was possible. I no longer think about food all day. I plan my meals, eat my meals, and live life in between. My obsessive food thoughts are gone and the 70 pound weight loss is an added bonus.
What makes Life Unbinged : 60 Day Surrender™ different?
There are a million diets, plans, exercise programs, and courses out there. Life Unbinged : 60 Day Surrender™ is different. Here's why:
This program focuses on God's ability and strength to break free from this addiction
rather than our own.
His strength is made perfect in our weakness – 2 Corinthians 12:9
Life Unbinged : Journey to Surrender™ is a comprehensive program and gives you everything
you need to realize your worth, renew and heal your mind, surrender your ways, and
develop food boundaries that will keep you free from mental food chatter and cravings,
which will lead to food freedom.
It is tried and true – I've seen what works and what doesn't. I've walked through the
trenches of food addiction and I am on the other side of surrender. Hundreds have gone
through this course and are experiencing freedom too.
We show you how to stop using food for comfort and to turn to God, who is the only true
lasting comforter.
Life Unbinged : Journey to Surrender™ is about more than just the food – the program focuses
on healing the dysfunctional relationship with food.
The plan is more than a food addiction recovery program – these principles carry over
into all areas of our life.
We believe that we can not be perfect, but we have constant access to God's grace
when we make a mistake.
My heart has been poured out into this course. I care deeply about the success of others
and want everyone to have the freedom that I have experienced.
Life Unbinged : 60 Day Surrender™ will take you step-by-step through the process of breaking free
from the vicious food addiction cycle.
This program is jam packed with content, but is broken down into simple actionable steps that
you can work through at your own pace.
You will…
Learn the tools of surrender
Realize that God has called us into freedom
Develop a temptation plan
Study who you are in Christ and understand your worth
Renew your mind and change your negative thinking
Realize that perfectionism and the "all or nothing" mindset also needs to be surrendered
Understand that the enemy wants to steal, destroy, and keep you in bondage
Learn that turning to food for comfort quenches the Holy Spirit
Grasp why food has been such comfort and how to turn to God
Life Unbinged : 60 Day Surrender™ gives you everything you need to get on and stay on the path of food freedom
It doesn't matter if you've failed in the past.
Life Unbinged : 60 Day Surrender™ will help you understand the depth of your dysfunctional
relationship with food and create space for growth and healing while using food boundaries. You
will work through emotions, shame, negative thinking, and replace those with the truths of who
we are in Christ. You will learn how to walk in the freedom in which we are called. This will be
different from any other program you have experienced.
It doesn't matter if you struggle with technology.
We've designed a simple and effective course for everyone
It doesn't matter if you haven't read the Bible.
We will walk through scripture together and learn what God says about food, surrender,
temptations, your worth, mindset, the enemy, and the Holy Spirit.
When God first led me to the idea of food boundaries, I thought it sounded amazing, but had my
doubts.
Was this really the answer?
Could I live the rest of my life free from sugar and flour?
Was this truly the answer that would bring me freedom?
What I did know was that nothing I had ever tried on my own worked long term or permanently. I
simply knew that I wanted freedom and
I wanted to be at a healthy weight
I wanted the voice of addiction to quiet down
I wanted to honor God with my food choices
I wanted to stop letting food control me
I wanted to drive by a fast food restaurant without feeling like I HAD to stop
I wanted break free from the constant mental food chatter
So I dove in. And there was a lot to learn at first. And it was hard. I don't want to sugar-coat this journey (pun intended), there were some rough moments and grieving that took place. I had to learn how to feel my feelings rather than feed my feelings and that was painful at times. But God was faithful, and today I have something that I didn't even know was possible: a freedom from being controlled by food. Most of my life was spent either overeating or planning how to stop the vicious cycle. And now I'm at a place where there is a freedom to simply live life abundantly.
THIS CAN BE YOUR REALITY
INSTALLMENT PLAN
(Make Bite-sized Payments)
As a Christian, I knew that I needed to have self-control over my food, but I didn't know how exactly to do that. Surrendering with Kristy taught me the tangible tools to help me get food in it's rightful place.
Including God in my weight loss is a new part of healthy living for me. In the past, I had not included God in my food programs, other than a desperate plea to please help me lose weight, right now! This talking to God is a conversation about my heart, my goals, my dreams. I am loving the Unbinged life! Stay the course. We can all get there! Thank you for your leadership Kristy. Not only do you give me tools, you give me hope!
A note from me…
I remember how scary it was thinking about the changes that had to take place in my life. I felt
like my life was already full and didn't know how to add in this new way of life. I had doubts and
worries also.
Thankfully, I was more afraid of regret than failure… So I jumped in with both feet and went for it
anyway. I couldn't bear the thought of waking up in 10 years and realizing that I had missed out on so much of life because I could not stop overeating. I entered a season of prioritizing myself and this commitment and fought like crazy to figure it all out. I followed the boundaries in regards to food, committed to daily time in God's Word and allowed God to transform me. I love this Bible verse
"Yet in all these things we are more than conquerors through Him who loved us."
Romans 8:37
I stopped telling myself the story that I could never conquer this and started claiming the truth that God says about me. I am more than a conqueror. On the other side of surrender was freedom.
This is what I want for you. Life Unbinged : Journey to Surrender™ gives you the tools to create the radical success story you've hardly let yourself dare to dream.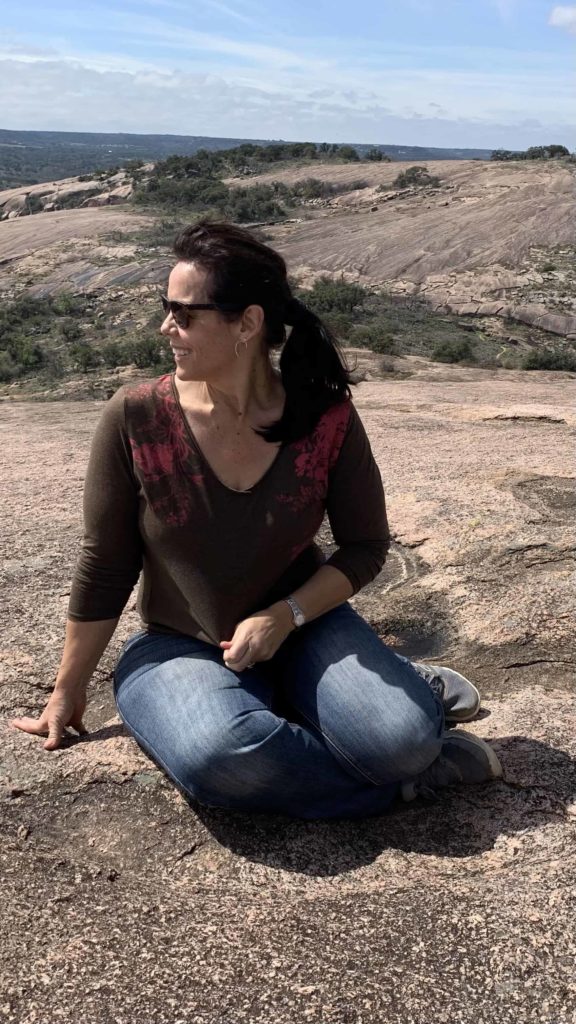 FAQs
What is Life Unbinged : 60 Day Surrender™?
This is a food freedom program led by Kristy McCammon. It is based on the idea that Jesus came to give us life and to live it to the full, and being in bondage to food is not part of that plan. When we Surrender to HIM in our daily walk, we are able to put Jesus on the throne of our lives, rather than food. Many of us are familiar with patterns of unhealthy bingeing and "using" food for comfort in our lives. Life Unbinged is about creating healthy boundaries and eliminating the very thing that was keeping us in bondage and providing support and tools to keep us out of bondage and into food freedom.
What does "Food Freedom" mean?
Food Freedom means we can go about our days without worrying about food all day long. We eat our meals and live life in between. Temptation may still present itself, but we learn the tools to overcome it and trust God's promise that He will always provide a way out. Food freedom means to experience peace around food and trust that our three deliciously abundant meals a day are exactly what we need.
Is there an eating plan?
Yes. We follow the traditional food addicts eating plan that has worked for people for decades. There are four boundaries in regards to food: no sugar, no flour, eating only at meal times, and measured portions.
What is the fifth boundary?
We believe very strongly that when our relationship with the Lord is doing well, that overflows into the rest of our lives. When God is on the throne in our hearts, it is much easier to not look to food for comfort and distraction when both good times or hard times come our way. In order to surrender our food to Him, He needs to be the first place we go, rather than food.
Why is there a no sugar boundary?
Sugar has been found to be a highly addictive drug in our brains. It sets off chemical reactions that make us crave even more sugar. Some people can moderate their sugar intake, but for many people when they eat sugar, their brain demands more. One of my favorite sayings is "None is easier than one."
Why is there a no flour boundary?
Flour, surprisingly, has been found to act just like sugar in our brain. Many of us know sugar is bad for us, but unfortunately, refined flour sets off the same addictive part of our brains that sugar does.
How is this a uniquely Christian program?
Life Unbinged : 60 Day Surrender™ acknowledges Jesus Christ as Lord and Savior in our lives. Kristy is a non-denominational Christian who desires to bring glory to God in everything she does. The program, videos, assignments, devotions, and coaching all focus on turning to Jesus as our help when we experience temptation in all areas of life, including our food journeys. We heavily rely on the Bible as our "road map" to life and as the path to food freedom, understanding that can only happen when we put our relationship with God as priority in our lives. However, we also acknowledge that we are precious children of God, no matter our current weight or food thought status. Our weight is not a measure of our worth in God's eyes – he doesn't care about our weight or clothing size, but he does care that our heart is turned to Him.
Is there support available?
Yes! You will have full access to the private Facebook group for accountability, support, and encouragement.
Questions?  Send me a message.