I never thought I could actually conquer my weight and food problem – I thought I was stuck forever,
but by surrendering and allowing God to help me, I became more than a conqueror!
"Yet in all these things we are more than conquerors through Him who loved us."
Romans 8:37
Do you feel like a prisoner

in your own body

?
You've tried everything and still feel stuck in the vicious food, diet, and weight cycle. Perhaps, you are successful in every other area of your life, but food just seems to have a stronghold over you. You've tried to white-knuckle your way through diet after diet and just keep getting deeper in the ditch.
If you are tired of being mastered by food, then this is for you.
You can access the keys to your own prison cell, gain food freedom and live life abundantly…
Starting Now
This program will take you step-by-step through the process of breaking free from the vicious food addiction cycle.
Jump off the diet merry-go-round

Loss your excess weight

Drop the shame associated with overeating

Learn the tools of surrender

Have the freedom to fully live out God's plan for your life

Develop a plan to conquer cravings and temptations

Study who you are and understand your worth

Renew your mindset

Change your negative thinking

Understand why food has been such a comfort and how to turn to God instead

Connect with a like-minded faith based community for real-time support
ALL THIS IS 100% POSSIBLE FOR YOU!
I did it, my clients are doing it, and you can do it too.
I spent most of my life overweight and food obsessed.  In 2017 at my highest weight, I prayed a desperate prayer for deliverance. Almost at that exact moment, I came across the idea of "food boundaries" and realized that my rescue boat had arrived.
Placing boundaries around food; three abundantly delicious meals a day free from sugar and flour, along with daily time in God's Word allowed my brain to heal, the addiction to stop, and food to finally take its rightful place in my life.
I have maintained a 100 pound weight loss for 4 years, unloaded tons of shame, and lost almost all mental food chatter. I now have a freedom I never even knew was possible.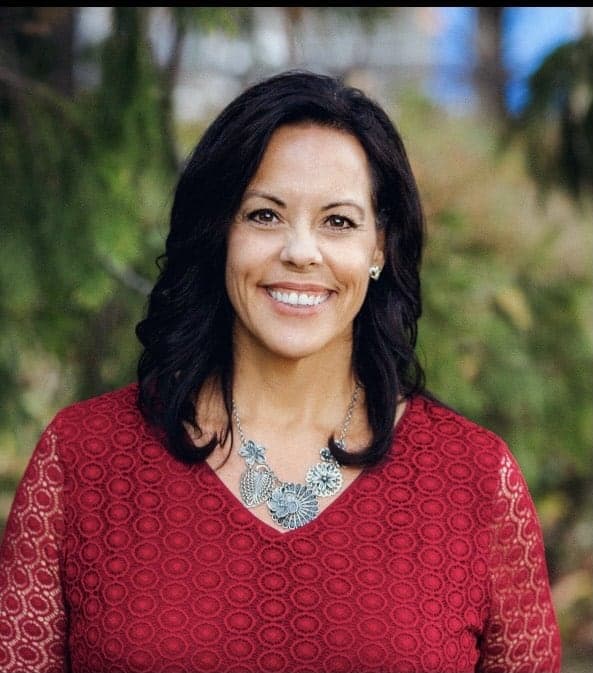 So, what is Life Unbinged : 60 Day Surrender?
8 Week Video Course and Accountability Group
Weekly Videos
Weekly Assignments
Surrender Workbook
Daily Encouragement in Private FB Group
Faith based Community of Like-Minded Women
Biblically Based Support
Live Monthly Q & A / Coaching
Bonuses
BONUS 1: Weight Loss Tracker Package
BONUS 2: Weekly Meal Planner Template
BONUS 3: Restaurant/Fast Food Guide
BONUS 4: Comprehensive Eating Guide
People join this course feeling hopeless and stuck in the vicious food addiction cycle and walk away with food freedom and confidence
For most of my adult life I struggled with food; what to eat, when to eat, how much to eat, how to stop eating. I tried a number of different weight loss programs, including one with food boundaries. I was able to lose my extra weight and calm the mental chatter around food for a time. But then I gained it all back. So I tried again, and slowly lost it all for a second time. Then I gained it all back.

Then God led me to Kristy and LifeUnbinged. I realized my missing piece. She was doing it! She was maintaining! And she was teaching about a fifth food boundary: surrendering this food walk to the Lord.

I needed food boundaries AND Jesus.

This is about much more than our weight and how we eat. This is about who we are, and whose we are.
Including God in my weight loss is a new part of healthy living for me. I am living Life Unbinged! Stay the course. We can all get there! Thank you for your leadership Kristy. Not only do you give me tools, you give me hope!
PREMIER:  60 Day Surrender
INSTALLMENT PLAN
(Make Bite-sized Payments)
PLUS:  60 Day Surrender + 8 weeks unlimited texting and voice memo support
INSTALLMENT PLAN
(Make Bite-sized Payments)
PREMIUM:  60 Day Surrender + 8 weeks unlimited texting and voice memo support AND weekly phone calls
INSTALLMENT PLAN
(Make Bite-sized Payments)
"Taste and see that the LORD is good; blessed is the one who takes refuge in him."
Psalm 34:8
Questions?  Send me a message.